1776 sq.ft 3637 URBANA PIKE in Frederick, Maryland For Sale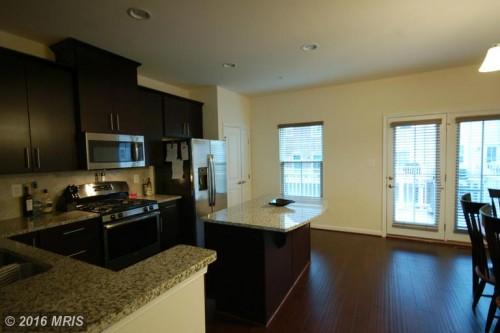 Price: $2,195
Seller:
Type: Roommates, For Sale - Private.

City: FREDERICK
State: MD
Zip: xxxx4
Rent: $xxxx
Property Type: Rental
Bed: 3
Bath: 4
Size: xxxx sq.ft
Agent: Karen Rollings
Email: karen.rollings@penfedrealty.com
Complete info: http://xxxxurbanapike.NiceFamilyHome.com - Beautiful, spacious 3 Bedroom, 3 Full Bathroom, 2 Half Bathroom town home with easy access to Washington DC or Baltimore areas. This home is less than 2 years old and has updated appliances and fixtures. Not only does this amazing town home have a private bathroom for each bedroom, the 3rd bedroom with private bath takes over the entire top floor with it's own private balcony. Kitchen on main level opens to deck on one side and living room on the other side, great for entertaining. Plenty of parking with 2 car garage and driveway. There's even an office in the lower level for convenience of working from home. Your family will love it.. Hurry it won't last..
Source: http://xxxxurbanapike.NiceFamilyHome.com

Price: $1,000


Price: $1,950


Price: $800


Price: $1,325


3br Lovely 3bd home
203 Byfield Rd, Westminster, MD 21157 Price: $1,450/mo Sqft feet: 1,780 sqft Type of Posting is : Apt Offered. Number...
Price: $1,450


1303 TRAVIS VIEW COURT
City: GAITHERSBURG State: MD Zip: 20879 Rent: $1850 Property Type: Unspecified Bed: 4 Bath: 4 Agent: Rex Thomas...
Price: $1,850